Kalalau Valley

What to Expect
Swimming holes

Organic gardens

Hawaiian Ruins

Utopian community
What to Bring
Bathing suit

Snack
Camera
Water
The Kalalau Valley is steeped in history and tradition. Generations of native Hawaiians lived peacefully there long after the Islands were settled. The Valley is completely isolated and surrounded by a wall of pinnacle style mountains. The only access is the nine mile trail you just took in. In the past 40+ years an alternative community has developed within the valley. As you follow the 'hippy highway' higher into the valley there is a vast network of trails, some hidden and some open for you to explore. Be respectful as you meet people living there and you may be invited to their community garden to share fruit and a story or two.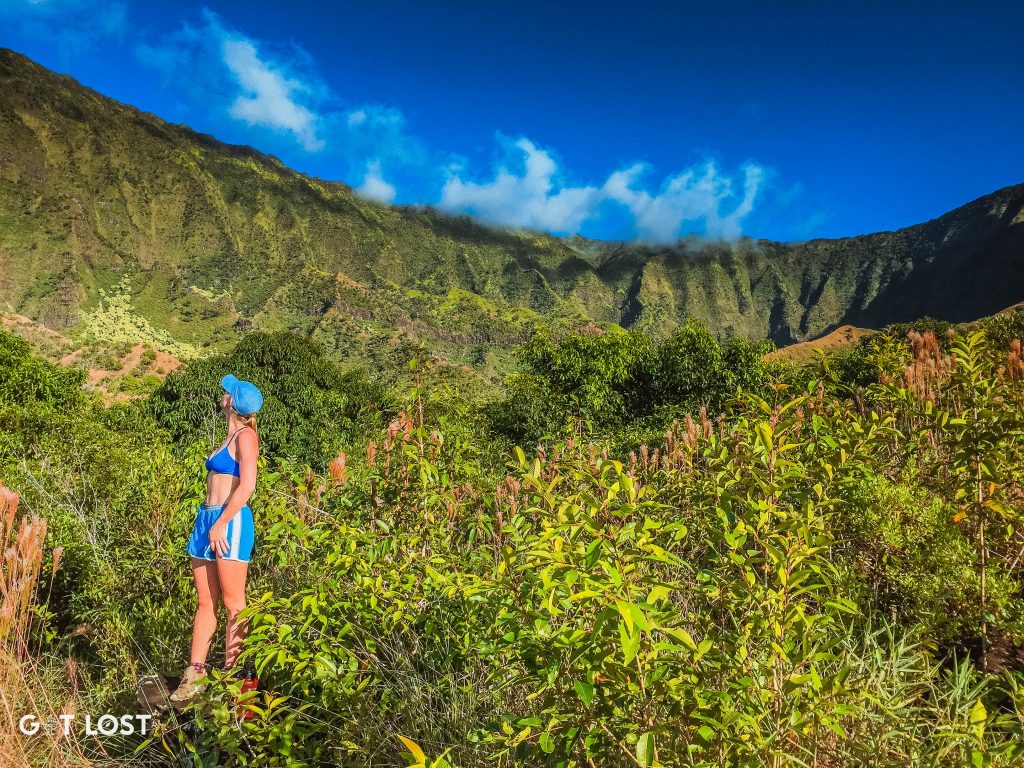 Coming back up from the beach, hug the trail closest to the water.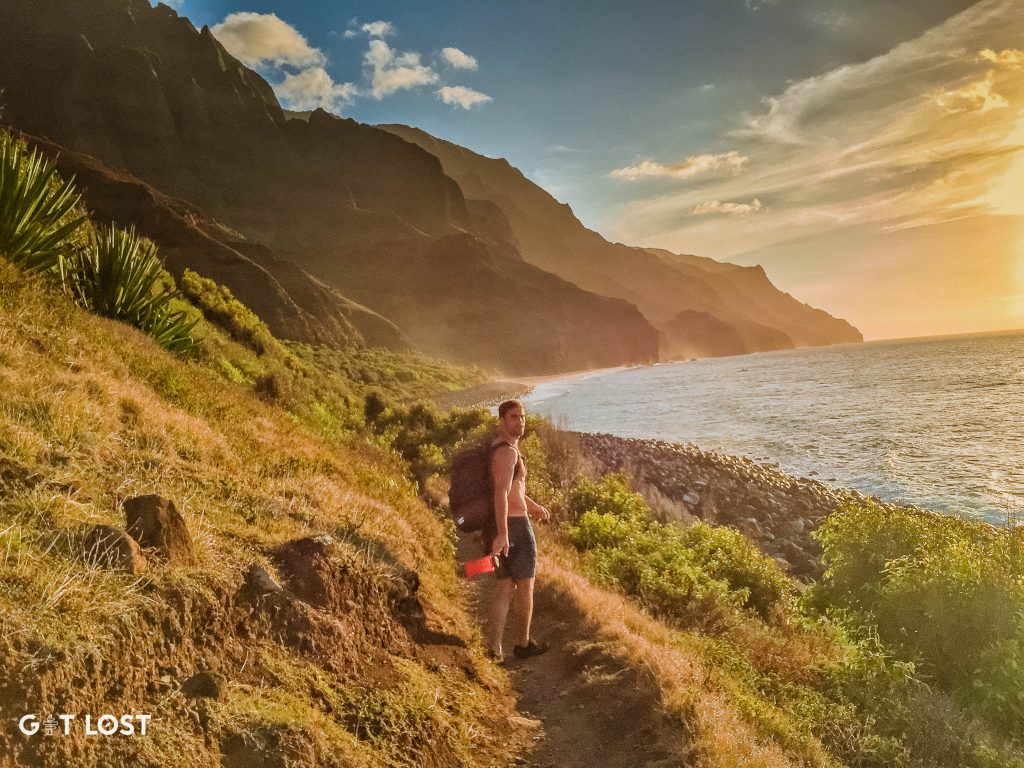 You will duck in and around old Hawaiian terraces and walls that were clearly built hundreds of years ago.
Looking back there is an incredible green pasture of ice plant, juxtaposed with black volcanic rocks to climb on.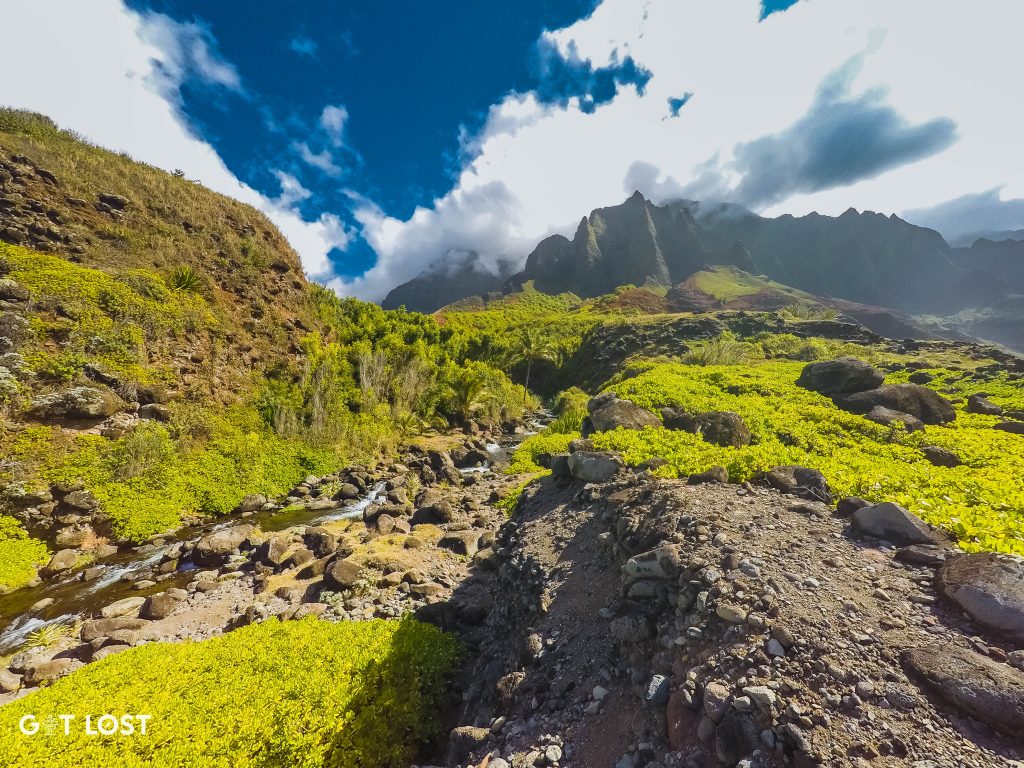 Once you reach the point where the Kalalau stream meets the pacific ocean take a right a follow the stream back up to the main trail.
Abandoned campsite overlooking the pacific and the stream. A bunch of cool spots around here!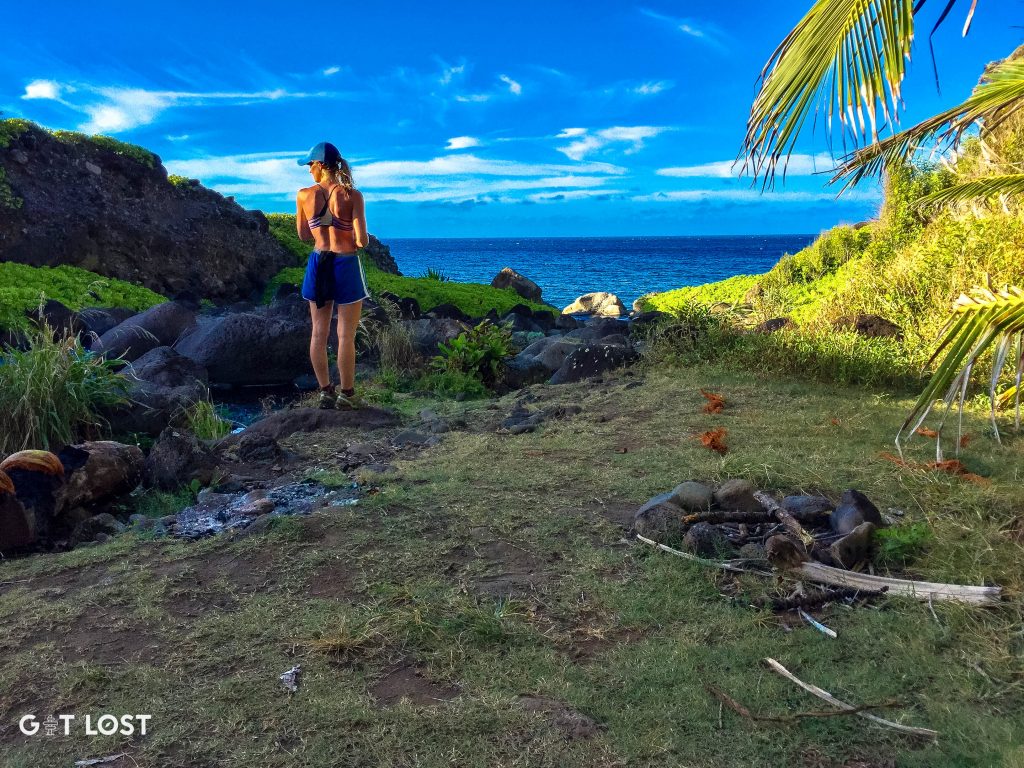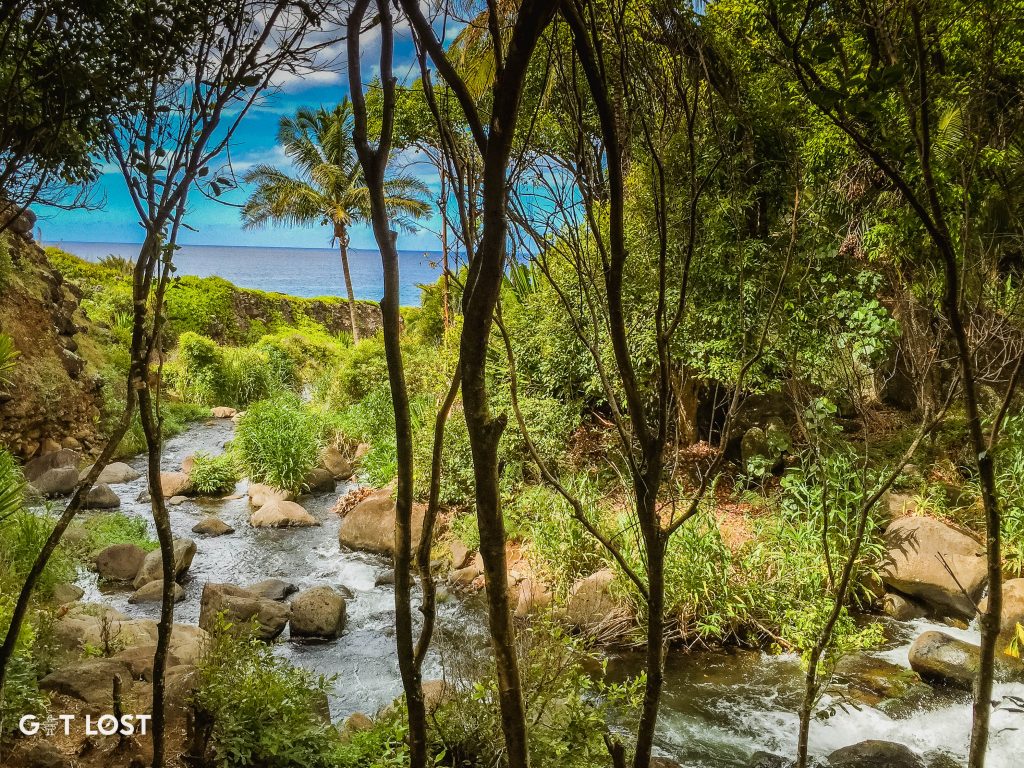 Once you find the main trailhead sign start following the trail as all the way back as far as you like. It's about 2-3 miles back to the main swimming hole that we found.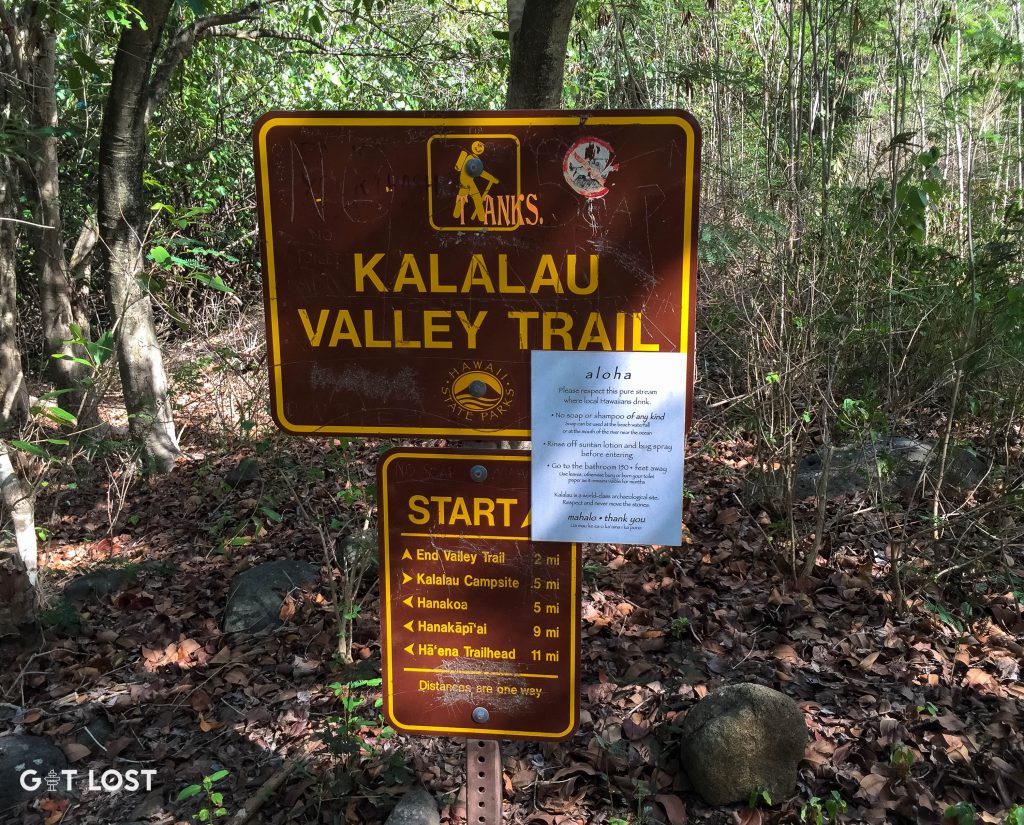 There are a bunch of different paths so prepare to get lost. You can follow the main path or go up along the water. Either way you will be surrounded by jungle. You could explore the valley for days and still find new spots!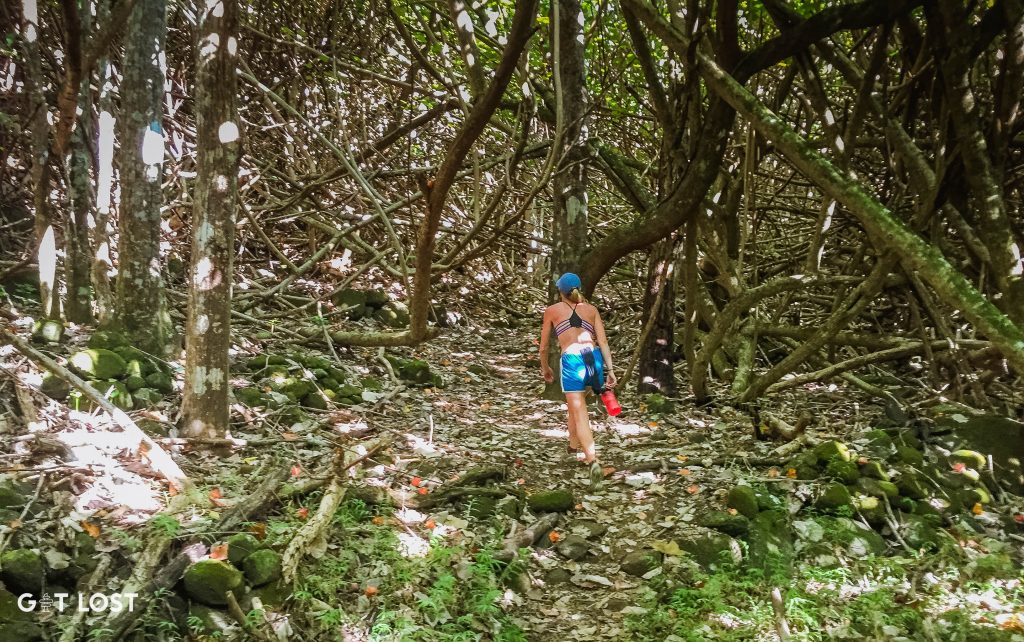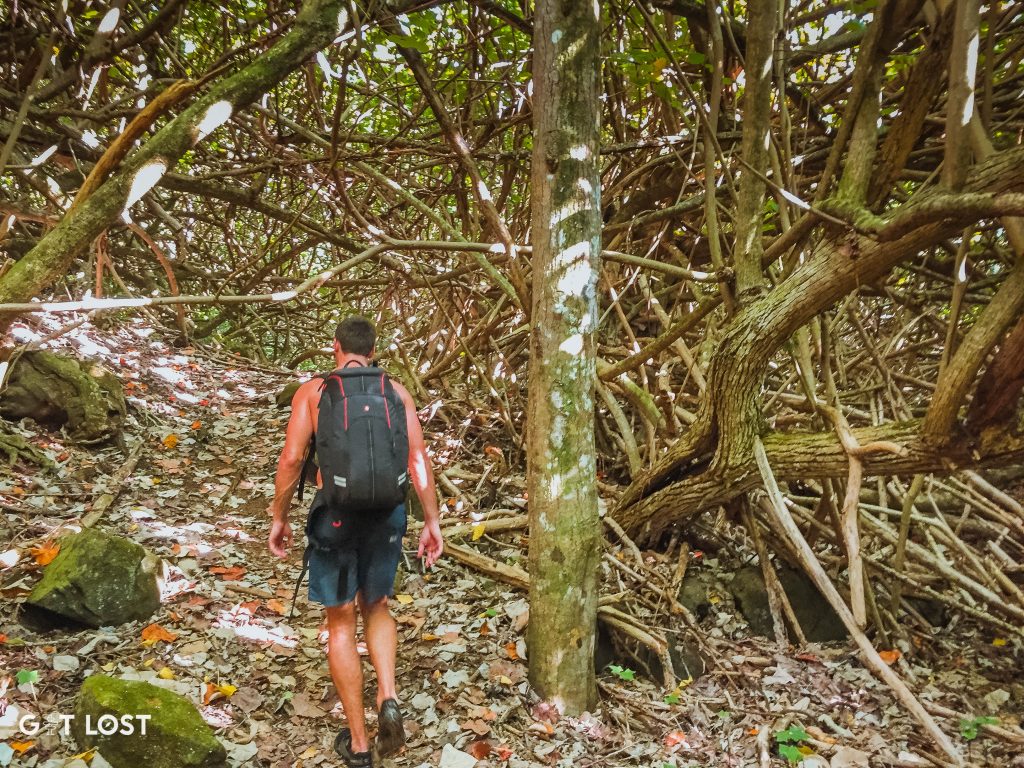 There is a great swing at your halfway point on the left as you are walking up.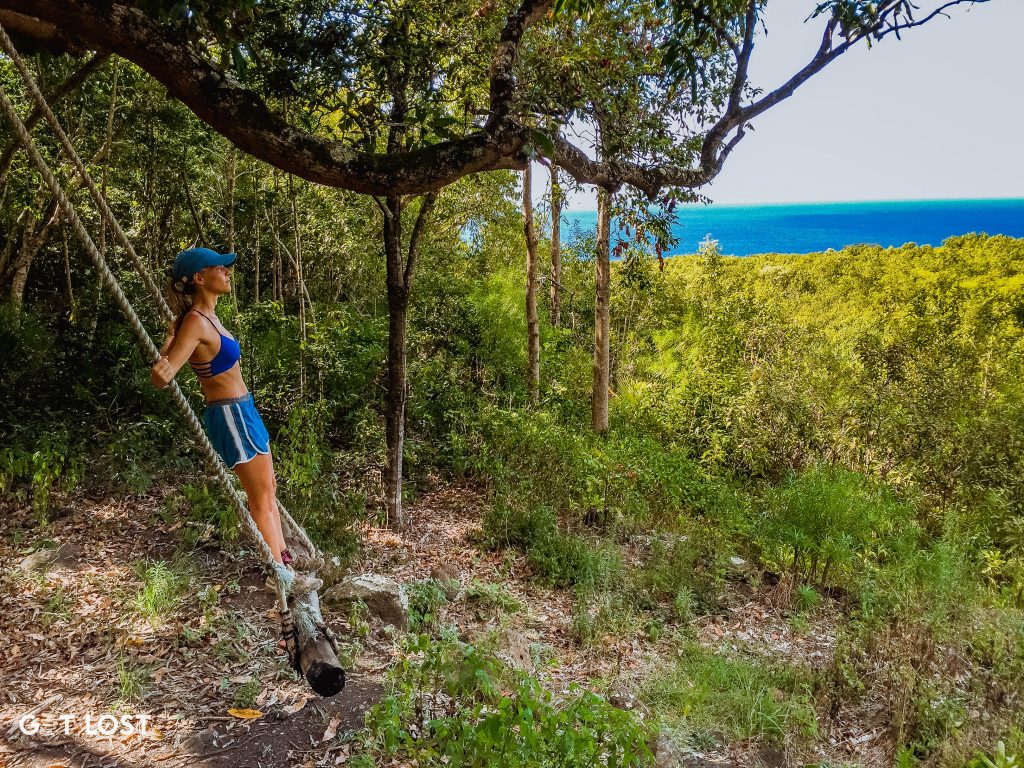 At some point we found a big swimming hole for a nice dip and a rope Swing to enjoy — cowabunga!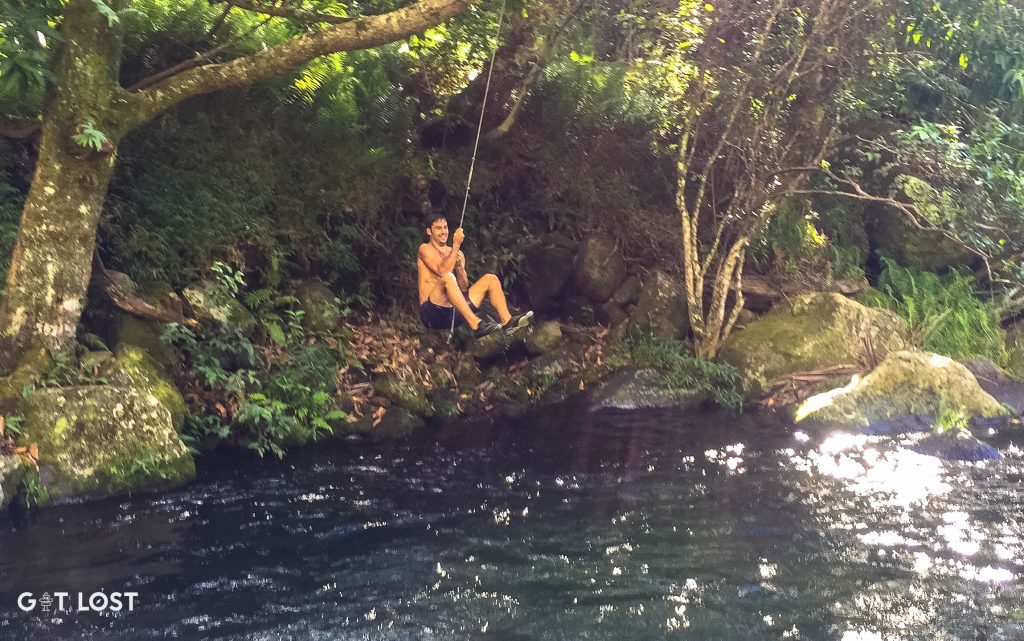 Rock waterslide anyone?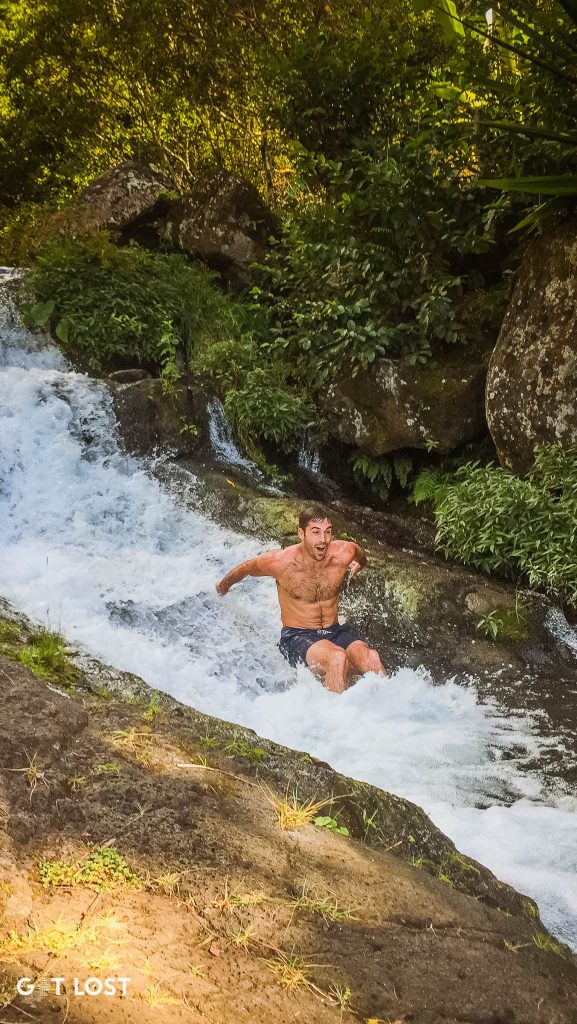 As you make your way back down look for the community garden or any of the other pools for swimming. There are many tributaries in the valley we did not explore.