Length
Friday afternoon-Monday morning
Where to Go, Eat and Stay
If you chug green juice, love beautiful beaches and downward dog is your thing, this wellness destination should be top of your list. Although it wasn't a weekend filled with cliffs, mountains and open water swims, we still managed to sit back and relax with a side of mezcal, tacos and a healthy dose of competitive card playing.
We arrived at the Cancun airport on Friday afternoon and had rented a car, which if you plan on driving to the cenotes or exploring outside the main beach strip of Tulum than this is a good option. However, it is super easy to also take a group shuttle from the airport to Tulum. Most hotels will also organize a ride back to the airport too.
We stayed at Hip Hotel Tulum and it was perfect.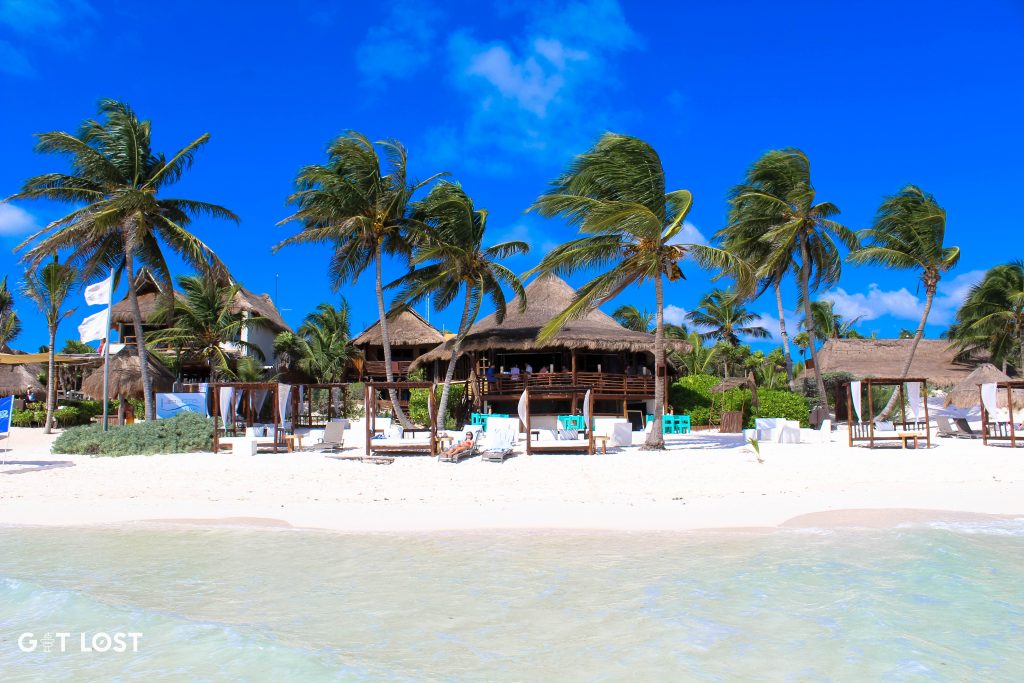 This was our room with hammock included.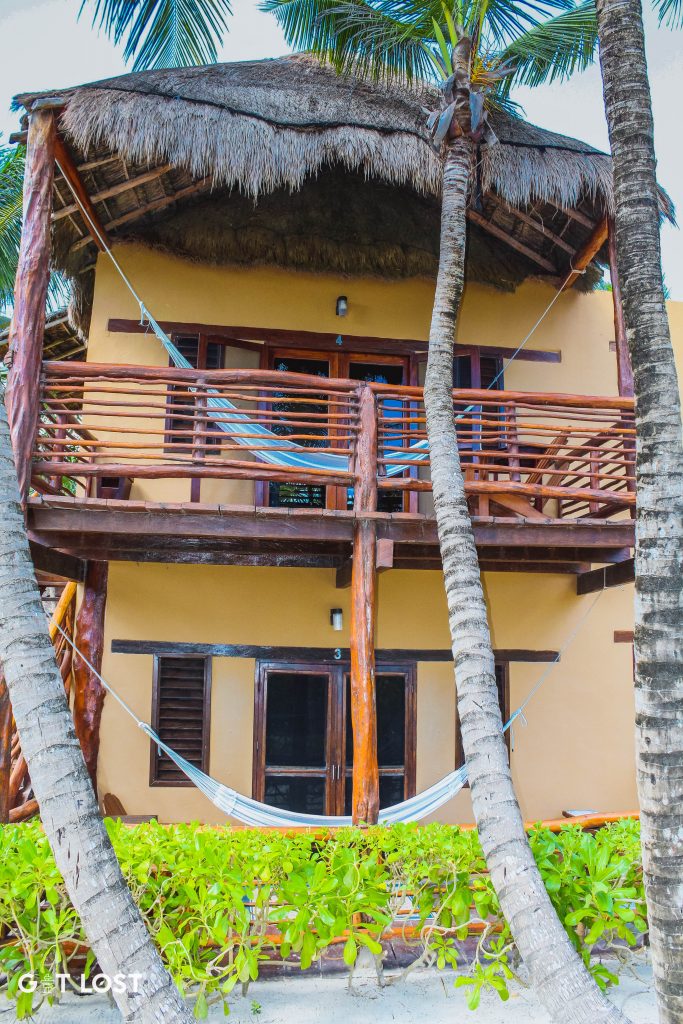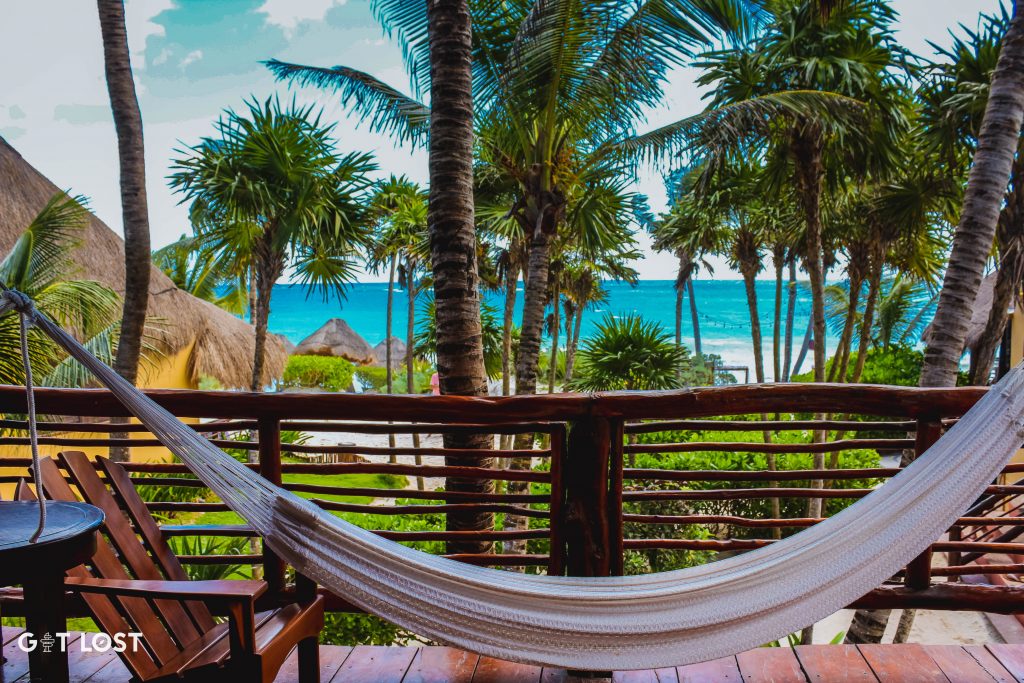 Definetly stay on the beach and we liked the southern part of the strip best. All the hotels are boutique bungalows and you could spend all day hoping from spot to spot. Here are some other suggestions on where to check out.
Be Tulum & Nomade (both higher price range) – they're right next to each other, a bit south down the beach, but worth visiting for a drink. Pick out a whole fish for dinner at Nomade, it's delicious or enjoy their tacos. Nomade was our afternoon hang spot for cards, a few cocktails and beach hanging. More of the hip vibe.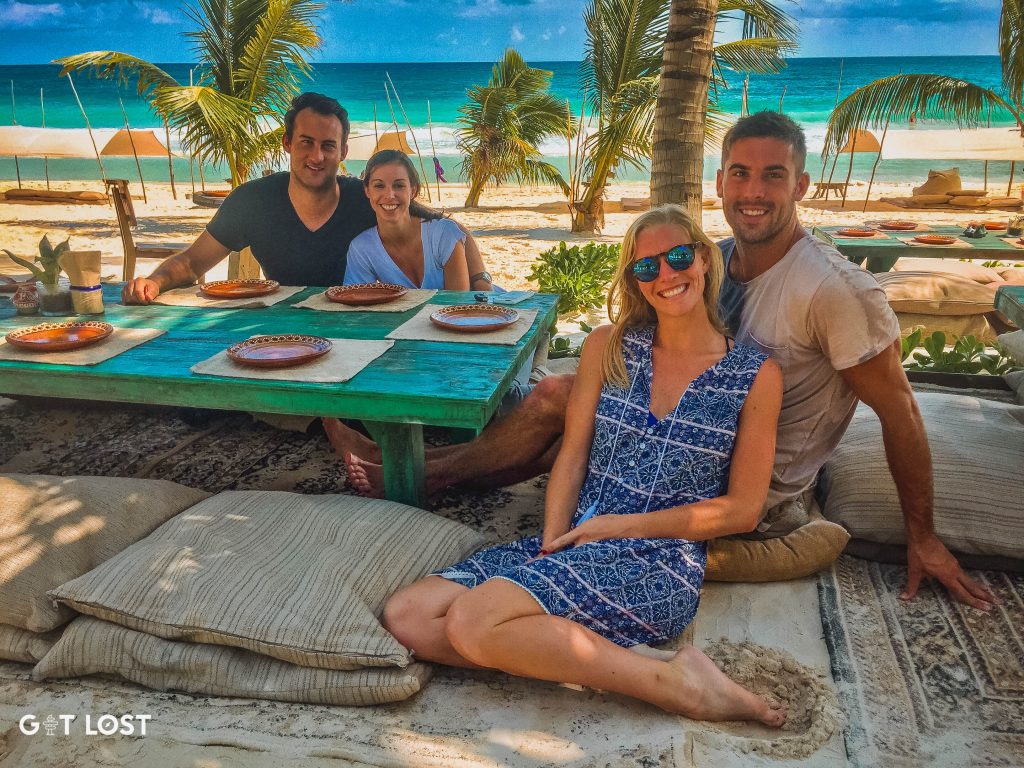 La Zebra – fun vibe and good afternoon drinks.
Definitely make it to Chamicos for a beach afternoon/sunset meal. We feasted here, it's super basic with literally a family and a grill and the food is amazing and super cheap. We ordered the entire menu and probably all the beer they had. Definitely get the fried fish and the shrimp quesadillas and ceviche. It's a bit out of town and we had a rental car so super easy but also taxis are cheap.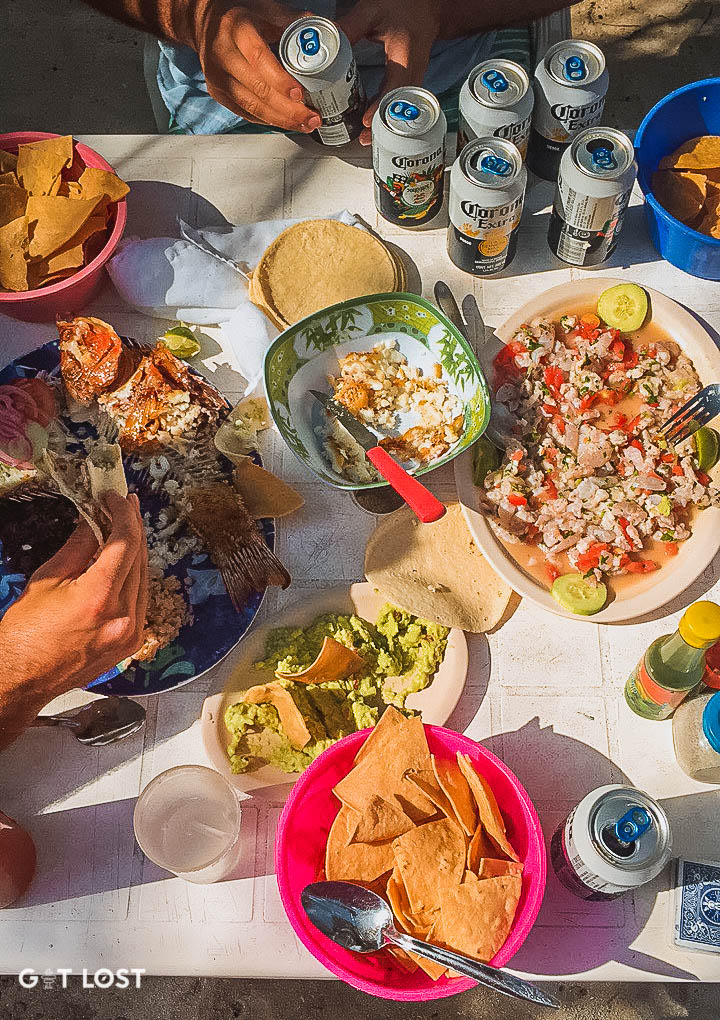 Gitano was our favorite hip bars and dinner spot and definetly make reservations in advance. At 10:30pm they have a DJ and it turns into a more club-like scene. We were perfectly happy playing cards for the evening and setting up shop.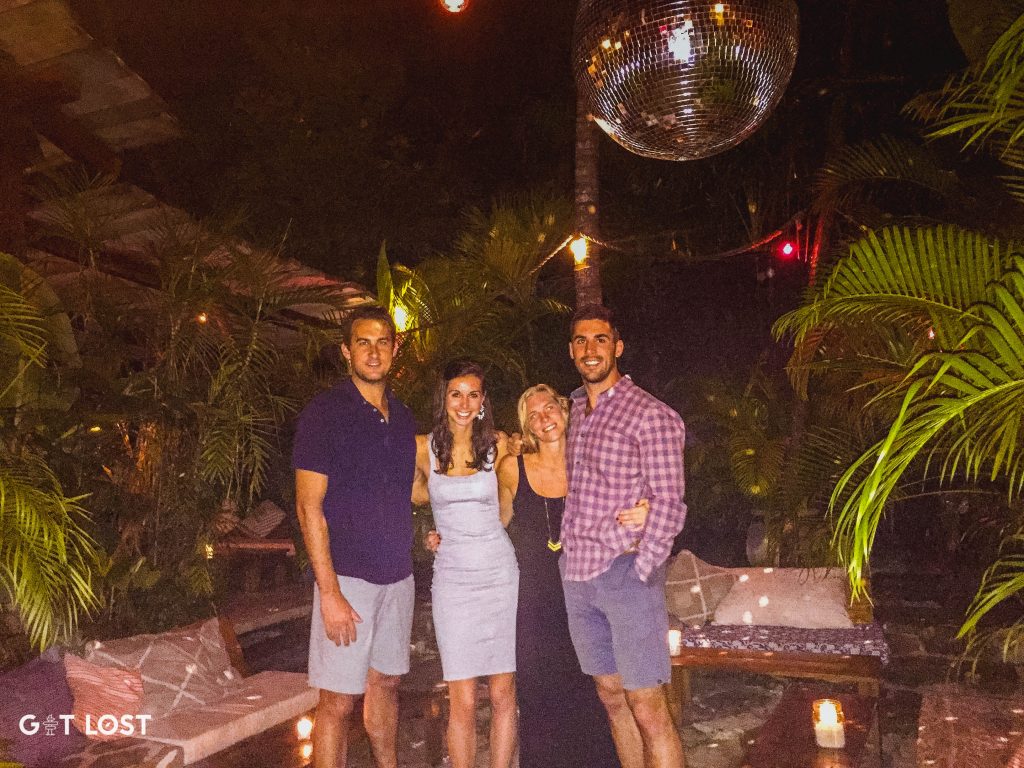 Papaya Playa Project is great for sunset drinks!
Sanara – we did yoga here and it's pricey (for Tulum) which is $20/class but was such a beautiful studio on the beach. But if you're into yoga there are classes everywhere.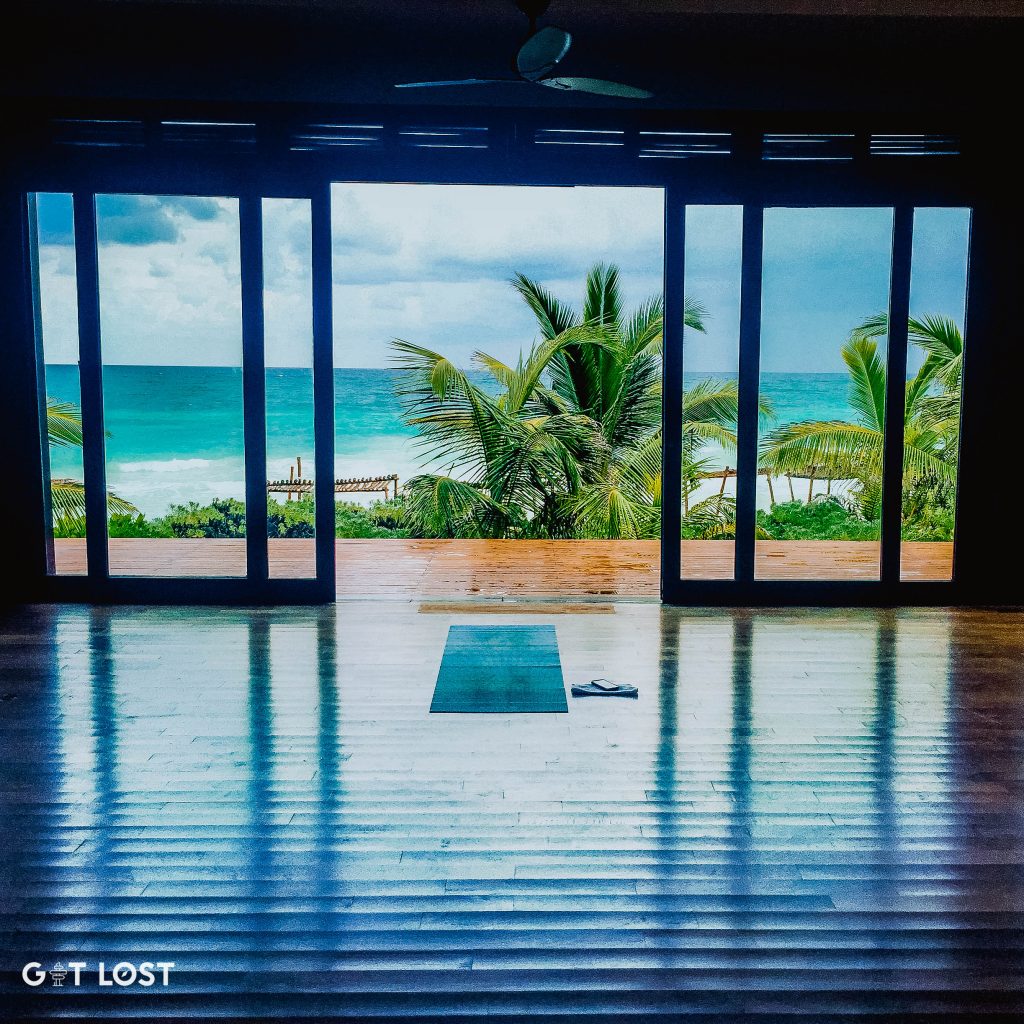 Real Coconut is the restaurant next to the yoga studio and they have the best avocado toast, smoothies, juices, etc
Cenotes – we didn't make it to one of these, which is a total regret but friends told us to go do Sac Atun – it's behind Dos Ojos and worth the trek. They said it is about 35 dollars for a a 1.5 hr tour and super cool in the caves.
We headed out Monday afternoon and were back in San Francisco Monday night!