Length
Half-day but make it a full day drive and camp out or you can drive back
Activities
Swimming, hiking
What to Expect
Beautiful views
The best roadtrip you could imagine
Countless spots to stop along the way
Rain and shine
What to Pack
Bathing suit
Sunglasses
Water shoes
Good treking shoes/hiking shoes
Lots of water
Hana
Hana is a remote town on the Eastern side of Maui far removed from the resort scene that has engulfed the rest of the island. A 45 mile drive from Paia will reveal the very best the island has to offer. The "Road to Hana" is well documented in many guidebooks, but we will share our top three stops. For those thrill seekers looking for a half-day adventure pit stop on the way, check out the Commando Hike.
Waiʻanapanapa State Park & Black Sand Beach

Volcanic black sand meets pacific blue. This little cove has a great beach and fun cliffs/ lava tubes to explore. A rocky island just out in the middle of the cove you can swim out to and jump off if the waters are calm. Bring your water shoes!

Bring your hammock as there are a bunch of spots to catch the sunset between the trees.
We camped right by the water for 1 night.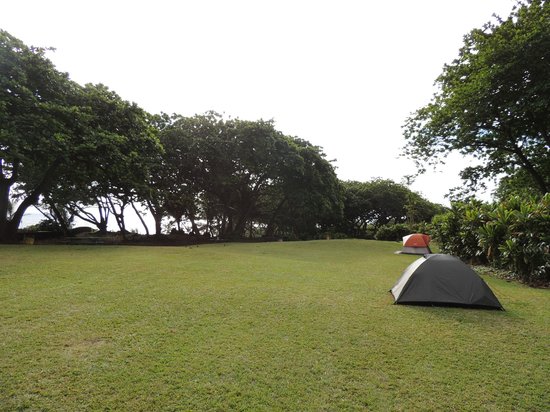 Kaihalulu Beach (Red Sand Beach)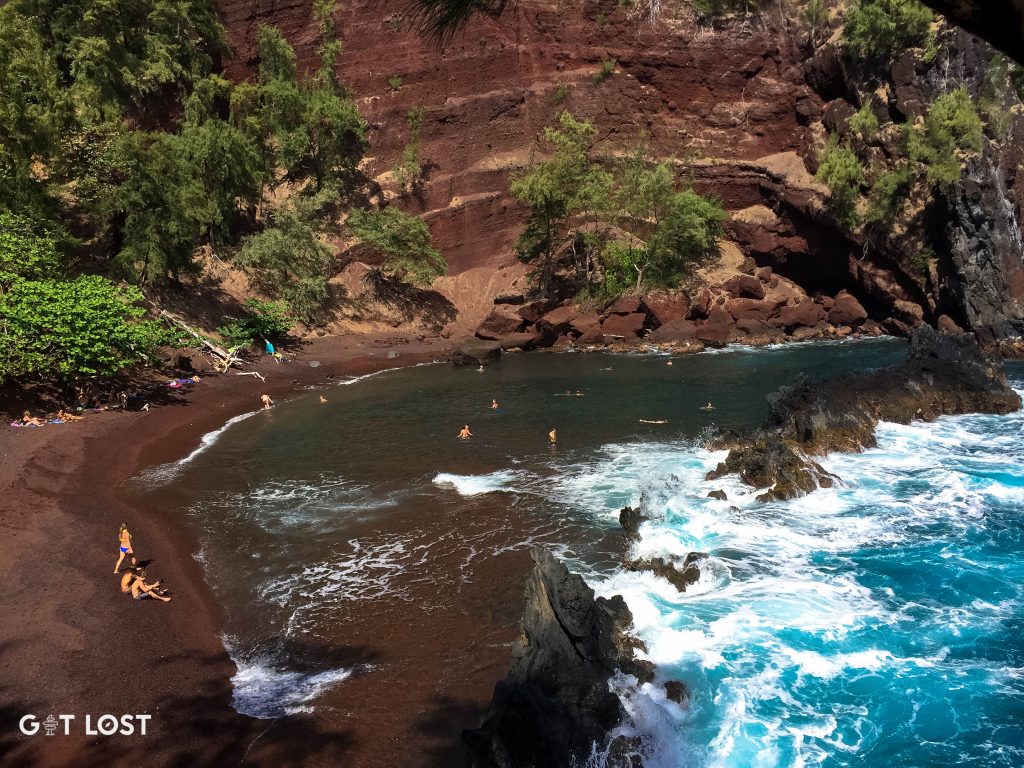 From the main baseball field in town, walk towards the water and through the elementary school down to the water. Follow the slippery bath down and hug around the corner for this gem. Also known as red sand beach– this is the top beach around Hana to spend the day at. The colors are incredible. 
Swim out to sit on the sea wall and have the waves crash up next to you. Feel free to jump back into the main pool. Deep enough for dives!
Waioka Pond (Venus Pools)

Don't miss a sunrise over the pacific ocean. Head out a little past Hana bright and early with a blanket to kickstart your morning. Follow the trail out to the coast and explore as much of the bluff as you like. Some of the best cliff jumping and swimming back into the lagoon. Enjoy!